The Blue Dog (Sewstern): 'Lee Robertshaw' 8pm
'Lee Robertshaw' Acoustic Soloist will be bringing a blend of classic rock, indie anthems, power ballads to the Blue Dog at Sewstern. The Eagles, Whitesnake, Bon Jovi, Foo Fighters, U2, Coldplay, Oasis, Snow Patrol, The Killers, James, Bryan Adams, REM, The Verve and many more are given the rock makeover that is Lee's trademark sound. A great night is guaranteed!
The Black Swan: 'Flawed' 9pm (Debut)
The Noels Arms: 'The Inspired' 9pm
'The Inspired' return to the Noel's Arms this Friday for the first time in 3 years! (since Lucy took a Maternity break). The Indie/Rock covers from artists such as Muse, Bon Jovi, Guns n Roses, Queen, Kansas, The Eagles & many more. It wouldn't be an Inspired gig without some fun classics from Tenacious D, Electric 6, The Vapors and Rednex!
 The Generous Briton (Genny B): private Party
The Grapes: Disco
SATURDAY 10th November
The Royal British Legion 'Neil Timothy'
The Generous Briton (Genny B) 'Rubber Gun Squad' 9.30pm
'The Rubber Gun Squad' are a quite new gang in town, played Melton before nut a while back now. They cover older and modern Indie, New Wave and Punk songs. We try to avoid the obvious so you won't hear "Sex On Fire" or "Take Me Out" from us. We like to turn people on to music they might not have heard before such as The Pixies. The Band are Karl, Johno and Hec (ex Hoo Haas) and we can promise you some of the greatest tunes of the modern era. Hold tight and prepare to rock out and dance this Saturday night at the Genny.
The Noels Arms: 'Unforgiven' 9.30pm
'Unforgiven' consist of three guys and a gal, Kieran, Andy, Paul and Wendy who play with gusto and enthusiasm delivering songs you might expect, songs you won't expect and songs you will never forget. It's rock, it's roll, its funky blues and soul.
Unforgiven has been rocking venues around the midlands for some years, and will soon be bringing their special Brand of Music to a Venue Near You. The four members of the band – Kieran, Paul, Andy and Wendy – have put together a great selection of music and play it with gusto and more than enough enthusiasm to get everyone up and dancing. If you like your music live and varied, want to sing along with your favourite songs, throw some moves and have a great time, this is definitely the band for you.
Rock, pop, blues, funk – you name it, We will play it, all night, and rock audiences to the core.
Lots of dancing to top notch music is the name of the game when Unforgiven are in town.
The Grapes 'Five2Four' 10pm
'Five2Four' is a fun-loving 4-piece band specialising in Rock and Rock'n'Roll hits from the 1950s through to the 2000s (think Eddie Cochran through to The Stereophonics via The Rolling Stones, Bad Company and Oasis). According to Brendon Lewis, Hell Raiser's drummer and spokes-person, "We love playing songs that people can remember from back in the day….with plenty of fun thrown in for good measure!" The line-up is Martin Berrington – Bass and Vocals, Tim Pollard – Guitar, Brendon Lewis – Drums and Vocals and John Kellow – Guitar and Vocals. Five2Four is based in Nottingham and can be found on Facebook @Five2FourBandOfficial
The Black Swan: Disco 2020
The Half Moon: Tiny Tony  and Karaoke
SUNDAY-FUNDAY 4th November
The Noels Arms: 'Lil Jim and Hazel Scott' 4pm
'Lil Jim 'Energetic, Scintillating, Dynamic, Irrepressible. Standing at 6' 5", Europe's Best Accordion Player (According to Lil Jim who stands at 6' 5" so who am I to argue   lol). He makes a big Sound! Whether he's playing International festival stages or laying it down in his hometown, audiences are always dazzled by his Brilliance.
'Hazel Scott' They say the best things come in small packages, hazel is proof of this! Her Guitar playing is formidable and solid as a rock, but her voice that's what really sets her apart from the croud. Want to hear what I mean? Here's a video of Hazel singing her haunting and soul-full version of Joleen recorded at The Noels Arms with 'Lil Roosters" If that doesn't make you fall in love with here voice, then music might not be right for you.
The Geese and Fountain (Croxton Kerrial): 'CJ Hatt' 5pm
It's only the awesome Mr 'C J Hatt', making a very welcome return to the Geese and Fountain to blow us all away with his unique high-energy approach to be a one-man pub covers band. Not content with that, his own material is at least as good as any of the 'famous' stuff he can deliver with real style, and he'll more than likely do requests as well.
CJ Hatt repertoire ranges from old classics through to modern hits while keeping you guessing what's coming next too! With such an extensive setlist CJ Hatt can accommodate most requests too so come along and get involved in what always proves to be a highly entertaining and high energy performance that sets CJ head and shoulders above other acoustic acts! Not to be missed!
The Generous Briton (Genny B): Open Mic Hosted by Jonny and Reuben 7pm
You never know who will turn up, there's been some excellent music created at these Open Mic Nights. If you fancy a crack at it or just a pint listening to some nice songs, then Reuben and Jonny and Fionna will be there to accommodate your needs! They have a drum kit and also a host of other instruments, they'll be down each week to play a few songs and encourage more musicians to get involved. Video Courtesy of Caroline Fleck Taylor Barrodell
The Half Moon: 'Charlie Grace' 8pm
It was a real pleasure to meet 'Charlie Grace' last time. With her Bubbly personality, funny quips and comments,She's a most irreverent entertainer.  Performing music covers from the 60s to present day.  she has a great funny personality and is not to be missed.
Regal Cinema Listings 9-15 November
9th November – 15th November
Friday 9th November

A Simple Favour (15) 6.00pm
Venom (15) 8.30pm
Saturday 10th November
NT Encore: Allelujah! (15) 2.45pm
A Star Is Born (15) 6.00pm
Venom (15) 8.45pm
Sunday 11th November
Christopher Robin (PG) 12.45pm
Bolshoi Live: La Sylphide 3.00pm
A Star Is Born (15) 5.30pm
A Star Is Born (15) 8.30pm
Monday 12th November
The Children Act (12A) 6.00pm
A Star Is Born (15) 8.15pm
Tuesday 13th November
Johnny English Strikes Again (PG) 2.00pm
A Star Is Born (15) 5.00pm
Cold War (15) 7.45pm
Wednesday 14th November
RSC Live: Troilus and Cressida 7.00pm
Thursday 15th November
The Children Act (12A) 2.00pm
Venom (15) 6.00pm
A Simple Favour (15) 8.15pm
Melton Mowbray Market – Farmers Market every Friday
33 Scalford Rd, Melton Mowbray LE13 1JY, UK
33 Scalford Rd, Melton Mowbray LE13 1JY, UK
Friday's at Melton Market are well worth a visit, and of course if you can't make Friday, there's always the livestock market on a Tuesday.
Free on-site parking and free admission.
Melton Farmers have developed a reputation for quality meats and produce.
The main objective of a farmers market is to give an opportunity for local producers to sell fresh quality produce to local consumers. To create an understanding of quality that the seller can promote to the buyer creating a fair and familiarity to the product. Melton Mowbray Market are passionate about the Farm to Fork philosophy and welcome local producers of good quality meat and vegetables alike.
Every Friday from 8am, lots of stalls with local produce; fruit, veg, meat fish and cheese.  Local craft stalls offering quality gifts, preserves and plants.  Bakery with fresh bread, and desserts stall.  Dickinson & Morris Pork Pies, local egg vendor, and lots more.
We also host a bric a brac section, vendors can have a table £5 first table, £2.50 thereafter.
Please read the information below, for a little insight into just some of our regular traders that we are thrilled to host twice a week providing stunning quality wares and ingredients to our customers:
1324 Espresso
Beautiful brewed fresh coffee to drink in or take away ran by the wonderful Darryl and his wife Angela.
Why 1324? It was the year Melton Mowbray Market got royal approval from King Edward 2nd. It was running for 300 years before that with tolls, so this Market has been in existence for over 1000 years, in fact it was mentioned in the Doomsday Book.
Jenny's Cuisine
Home cooked Asian and Chinese food freshly prepared to eat on site or take away.
Cards by Marilyn
Unique handmade cards for all occasions. Special orders by request.
Fair Game Foods
Fair Game Foods invite you to come and try our famous Farmers Market succulent pork roast rolls. You can create your own Meat Feast with the selection of cooked meats that we have to offer. Professional, quality outside catering, with over 15 years' experience, we seek to promote locally sourced ingredients. Customer satisfaction is our number 1 priority.
Slightly potty
Slightly potty is a small business, dealing with every aspect of silk flowers. Whether an arrangement, loose flowers, a special occasion, or something in your own pot. I was awarded a Royal Warrant in 2009 by the Queen, and have provided silk flowers for most of the Royal Residences. I started in the Friday farmers market, about twelve years ago, and have remained faithful to this market ever since.
Scarborough Fayre
Scarborough fayre has been trading for 18 years, selling top quality fresh fish, shellfish and game in season. We pride ourselves on the products that we supply to both retail and catering customers. Our trademark is "Fish so fresh the next of kin have not yet been informed!!"
Melton Cheeseboard
We offer the widest range of cheeses in the county with over 150 different varieties to choose from, many of which are sourced locally from Leicestershire and the surrounding counties. We also stock some of the best cheeses that the UK has to offer, in addition to a wide variety of continental cheeses.
Stilton is our speciality, and we are unique in sourcing our cheeses directly from Long Clawson Dairy, based just five miles outside Melton Mowbray and Cropwell Bishop Creamery, based just over the border into Nottinghamshire.
Our Stilton is graded to our own specifications at the dairies, before being delivered to our shop, we can therefore guarantee the quality of our Stilton to ensure that you get the best possible cheese without exception.
However, it's not all about Stilton! The Melton Cheeseboard are the cheese specialists in Melton Mowbray with a host of other fantastic cheeses to offer, from local Leicester's – so much better than the bland supermarket offerings – and other great British Farmhouse cheeses.  With a complimentary range of Continental cheeses there's always a treat in store for the cheese lover.
Hambleton Bakery
In September 2008, Julian Carter and Tim Hart opened Hambleton Bakery to produce top quality traditionally made bread for Hambleton Hall and Hart's Nottingham. In addition to a growing list of wholesale customers (pubs, restaurants, delis, etc.) the bakery now has retail outlets in Exton, Oakham, Market Harborough, West Bridgford, Melton Mowbray and Stamford.
Initially the aim was to rediscover the taste of good bread. Not the taste of sugar, malt, cheese, onions, olives, sundried tomatoes, poppy seeds etc. etc., but the magical flavour that can be conjured from unadulterated organic flour, salt and water using the slow, traditional processes that made the bread that fed our ancestors.
Grasmere Farm
At Grasmere Farm quality, flavour, and tenderness are integral to our philosophy. We are passionate about providing you with affordable, delicious food that is hand crafted by our dedicated butchers and cooks. We combine the benefits of old fashioned farming methods and a blend of innovative yet traditional recipes, to satisfy today's discerning food lovers. We aim to source all of the ingredients from the local area and try to minimise the use of packaging to limit our environmental impact.
Grasmere Farm is proud of its reputation for delicious sausages. We are passionate about wholesome, affordable food that is well made and tastes good. From our traditional Lincolnshire Sausage seasoned with sage, to the unique flavour of Smoked Rutland Sausage, there is a sausage for every palate and mood.
Robert Bowring Farmer & Butchers
Robert Bowring Farmer & Butchers was established over 30 years ago supplying quality British local meat to customers throughout the East Midlands. Sold mainly through our shops at Mansfield, Woodhouse, Chesterfield, Shirebrook and Bolsover. We also sell at Farmers Markets in Newark, Bingham, Retford and Melton Mowbray where we stand twice a week Tuesday and Fridays.
All beef sold through the business is born, reared and fattened on our family farm at Warsop.
Although business has been established over 30 years both the farming and butchers have changed and keep changing and you have to change with it!
Bobbins
Selling a range of homemade décor & crafts. Notice boards, bunting, peg bags, bird seed bags, doorstops & much more.
Mrs Twells Eggs
Fresh eggs.
Kit & Kabudle
Aloe vera products and cakes.
Sharon's Fruit & Veg

Fresh locally grown fruit & vegetables.
WI 
A great range of hand-made children's knitwear.
John's Plants
A great range of plants for indoor & outside. Including hanging baskets and
Opening Times 8am – 2pm, Traders allowed entry from 6am
For more information please contact Annaleise Burrows on 01664 784 704 or email her on [email protected]
Dementia Support Group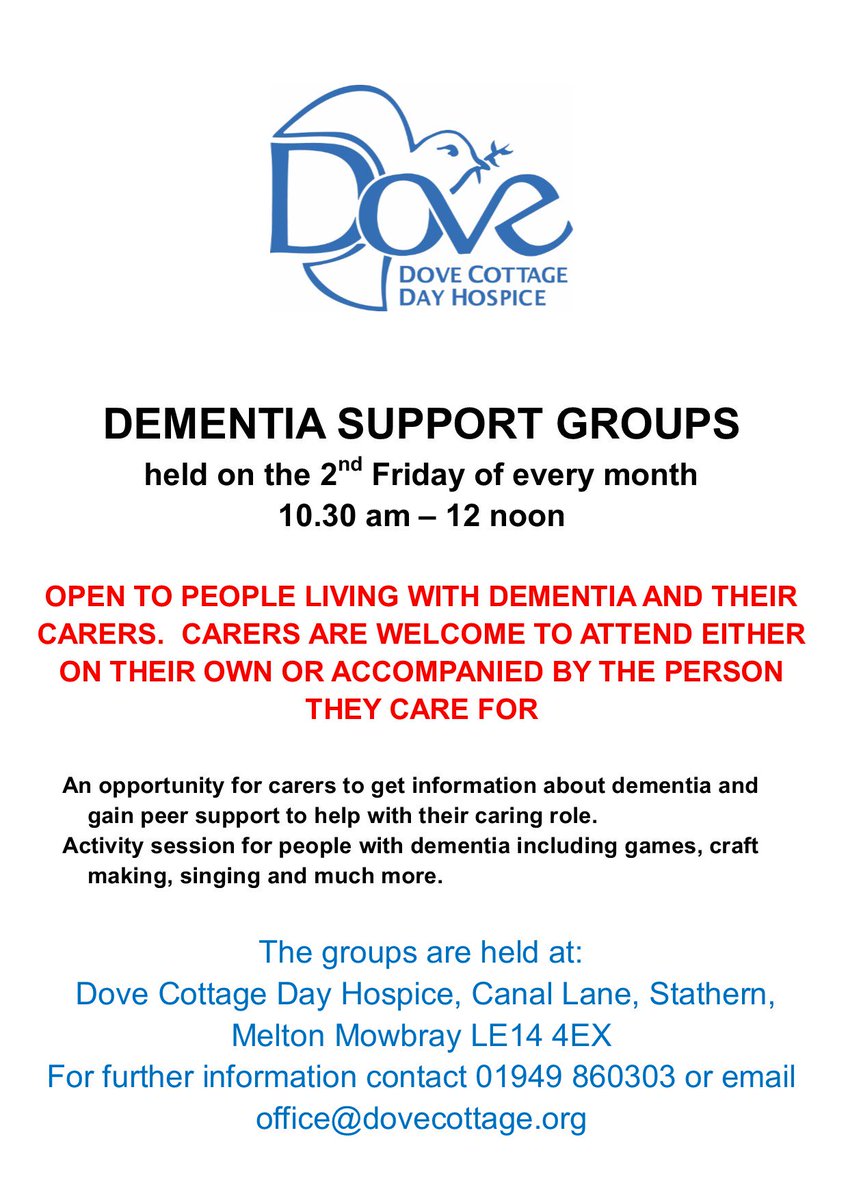 Allington Community Choir – Remember Me!
Cairn House, Side St, Allington, Grantham NG32 2DZ, UK
Cairn House, Side St, Allington, Grantham NG32 2DZ, UK
https://www.visitbelvoir.co.uk/event/allington-community-choir-remember/2018-11-09/
Allington Community Choir will be singing songs and doing reading from World War 1 and 2 on Friday 9th November between 3.00 and 3.45pm in appreciation of those who served during these conflicts in whatever capacity. It will be held in Allington Village Hall, admission free, . Please come along and support them, we will be collecting for the Royal British Legion.
Dickie's (not so) Secret Steak Club
Plungar Ln, Nottingham NG13 0JN, UK
Plungar Ln, Nottingham NG13 0JN, UK
A Dickies favourite…..
Bring your loved ones, Choose your steak from Dickies amazing array of wonderful 42 day aged steaks….all served with fries, salad and choice of sauces. Experience how Beef should taste!
Our steak nights will be every Friday but please book to avoid disappointment.
Remember to BYOB
To book call us on 01949 869733
LIMITED AVAILABILITY
Joules Seconds Sale, Long Clawson VCH
5 Back Ln, Long Clawson, Melton Mowbray LE14 4NA, UK
5 Back Ln, Long Clawson, Melton Mowbray LE14 4NA, UK
The Joules Seconds Sale is back, just in time for your Christmas shopping! Sally and her team bring you as always the best handpicked Joules seconds and samples with up to 70% off! As well as accepting debit and credit cards theres a speedy 'cash only " till. Entrance is £5 on the door ( no ticket required ) and will all proceeds go to the charities Long Clawson Village Hall and Recreation Ground and 2 local children charities, helping children and families coping with cancer and based at QMC hospital,Nottingham..CLIC Sargent and PASIC Charity
Concert of Remembrance, Farnsfield
39 Ridgeway Cl, Farnsfield, Newark NG22 8DT, UK
39 Ridgeway Cl, Farnsfield, Newark NG22 8DT, UK
There is a Concert of Remembrance at St Michael's Church on Friday 9 November at 7pm. Tickets £5 all welcome.